LUXURIOUS LAKESIDE RETREAT
A whole new experience on Magaguadavic Lake with luxurious dome accommodations where you can relax, explore and recharge.
Welcome to
OG Domes

A truly unique lakeside retreat with spa-inspired amenities located in the pristine New Brunswick outdoors. Designed for those who want to relax, explore and recharge, OG Domes is a private and secluded luxurious lakeside accommodation that offers endless outdoor activities and experiences.
Discover everything about our premium OG Domes and luxury-add ons available on our booking page!
OUR OG DOMES
All of our eco-friendly OG Domes have spa-inspired amenities so that you can enjoy the New Brunswick outdoors while recharging in luxury. Each comes with its very own private terrace with a saltwater hot tub, fully equipped kitchenettes, ensuite bathrooms, A/C and heating units, plush queen-size beds, and gas BBQs.
Each 20′ OG Dome unit has 12' ceilings and sleeps 2 people, and our spacious 26′ premium suite accommodates up to 4 people.
*Please note that our domes are adult only (19+) and we only allow dogs in the Hightower Premium Suite.
Hightower Premium Suite
Our most luxurious dome is the Hightower Premium Suite, with absolutely stunning lake views from the spacious terrace that includes a large saltwater hot tub and stargazing Mezzanine loft.
Hightower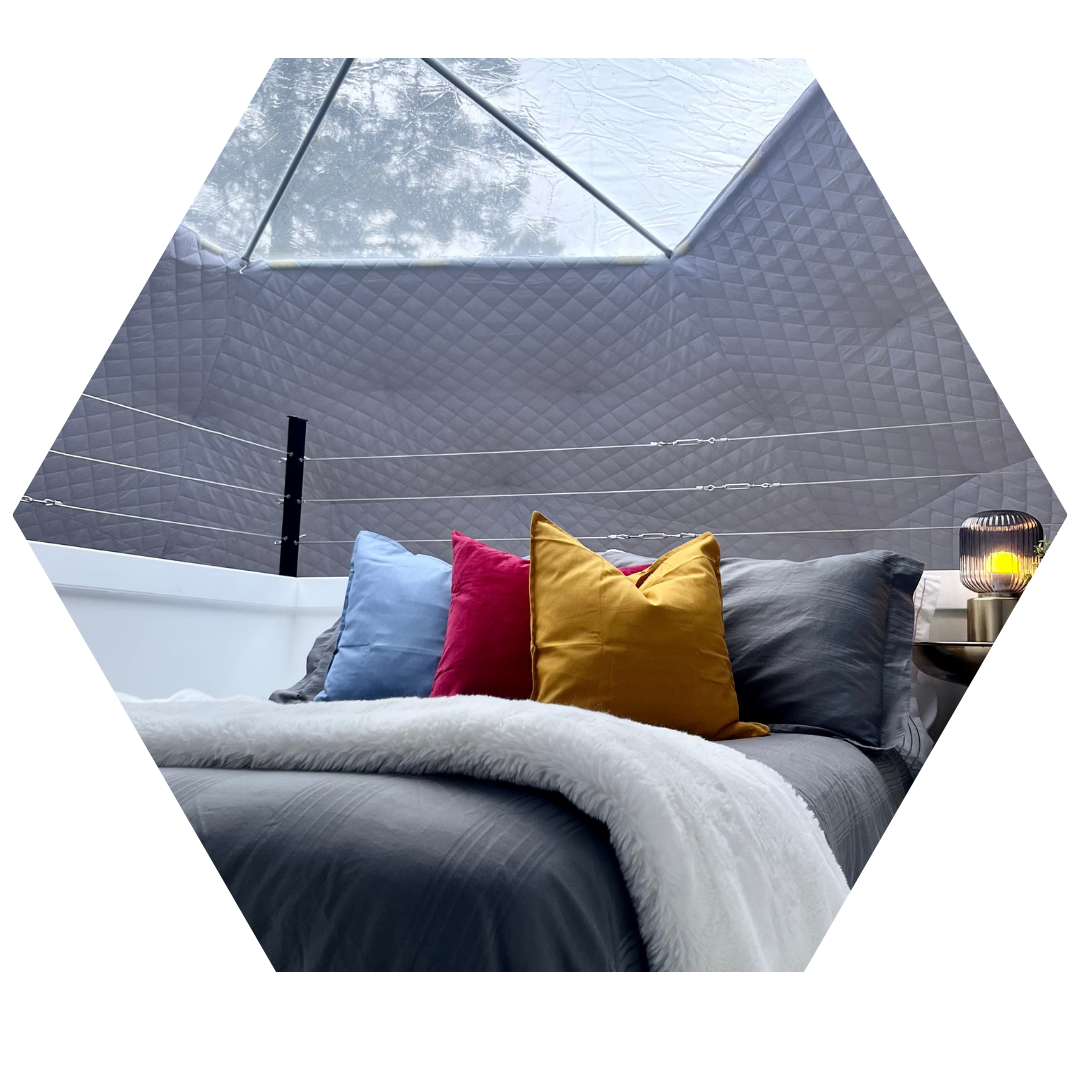 LUXURY DOMES
Our 20′ Domes all have private terraces with large, saltwater hot tubs and come with luxurious, spa-inspired amenities (sleeps 2).
Campfire Red
Sunny Day
Smooth Sailing